BG Transmission Service
Transmission maintenance is essential for any vehicle.
Customers don't want to hear that their transmission needs replacing, especially since the transmission is the second most expensive component in a vehicle. Yet many customers do not understand the importance of preventive maintenance of their vehicle's transmission.
Why Your Customers Need a BG Transmission Service
Today's transmissions are subjected to high operating temperatures. Repeated exposure to high temperatures leads to transmission fluid breakdown. Worn out fluid causes deposits, corrosion, and hard shifting.
Regardless of the type of transmission, prolonged exposure to high heat, the presence of deposits, and corrosion can destroy this expensive and vital component. Having a vehicle with a reliable transmission is important to your customers.
How to Perform the BG Transmission Service
Using a purpose-built machine such as the BG PXT®2 or the BG PF5HO, the transmission is treated with BG Quick Clean for Transmissions, then exchanged for new high quality transmission fluid. BG offers a full line of transmission fluids including BG Full Synthetic ATF for automatic transmissions, BG Universal Synthetic CVT Fluid for CVT transmissions, and more!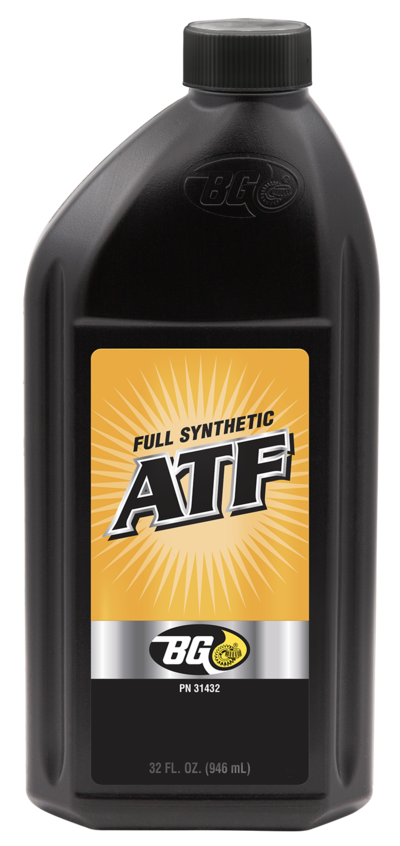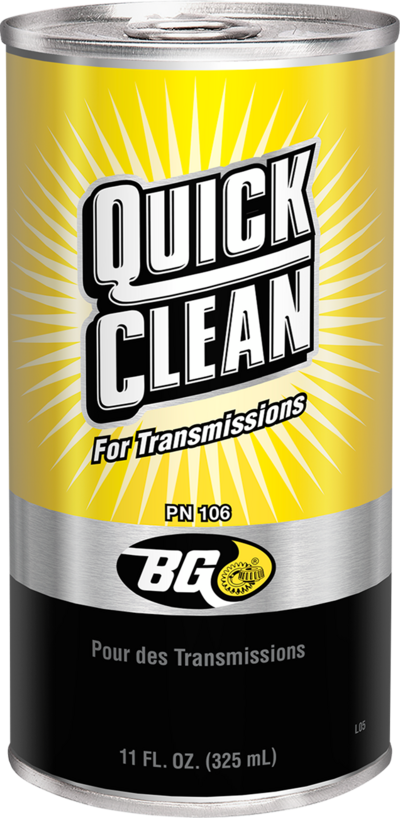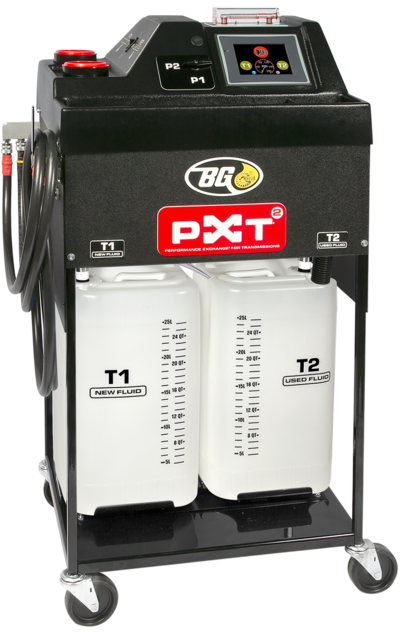 The BG PXT®2 Performance Exchange® for Transmissions features adjustable fluid metering control so each service can be customized to model-specific requirements.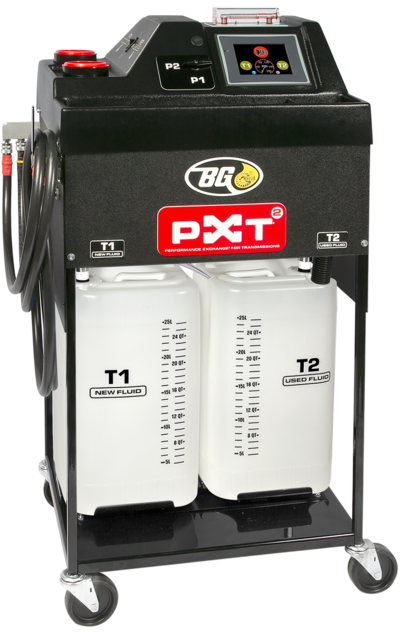 When to Suggest a Transmission Service
Transmission fluid is dark and contaminated
Vehicles used for towing, hauling, or other severe operation
Within 30,000 mile interval since last transmission service
Pair with any transmission or driveline repairs
Extends life of transmission
Restored transmission performance
Smoother shifting and vehicle operation
Prevents expensive repairs
Backed by Lifetime BG Protection Plan®
Product quality
Superior equipment
Customer retention
Customer loyalty
Support and training
Increased shop profitability
Find your local BG Distributor today and become a BG shop!