BG Cooling System Service
Today's engine technology generates more heat than ever before.
A vehicle's cooling system is designed to manage this engine heat and maintain a consistently safe operating temperature. Help your customers avoid cooling system failures with the BG Cooling System Service.
Why Service a Cooling System?
When coolant degrades, the additives that inhibit corrosion in the cooling system begin to deplete. Once those additives are exhausted, the coolant becomes acidic and starts to corrode system components such as the water pump, radiator, and thermostat.
Even the slightest buildup of these materials on heat transfer surfaces prevents proper circulation, drastically affecting the engine's ability to shed heat. Results can include water pump failure, blown head gaskets, and warped heads.
How to Perform the BG Cooling System Service
BG equipment like the BG MVP2 or the BG CT2 are used along with BG products including BG Universal Cooling System Cleaner which removes rust, mineral deposits, and other residues that accumulate in the system.

Worn out and contaminated coolant is then exchanged with BG Universal Coolant. Finally, BG Universal Super Cool is added to the new coolant to protect cooling systems from corrosion, foaming, and acidic contamination.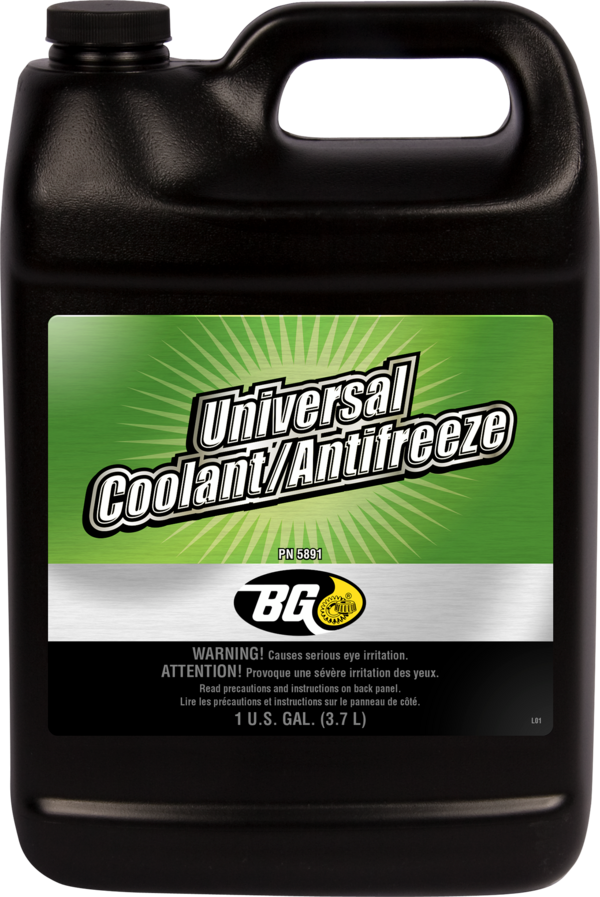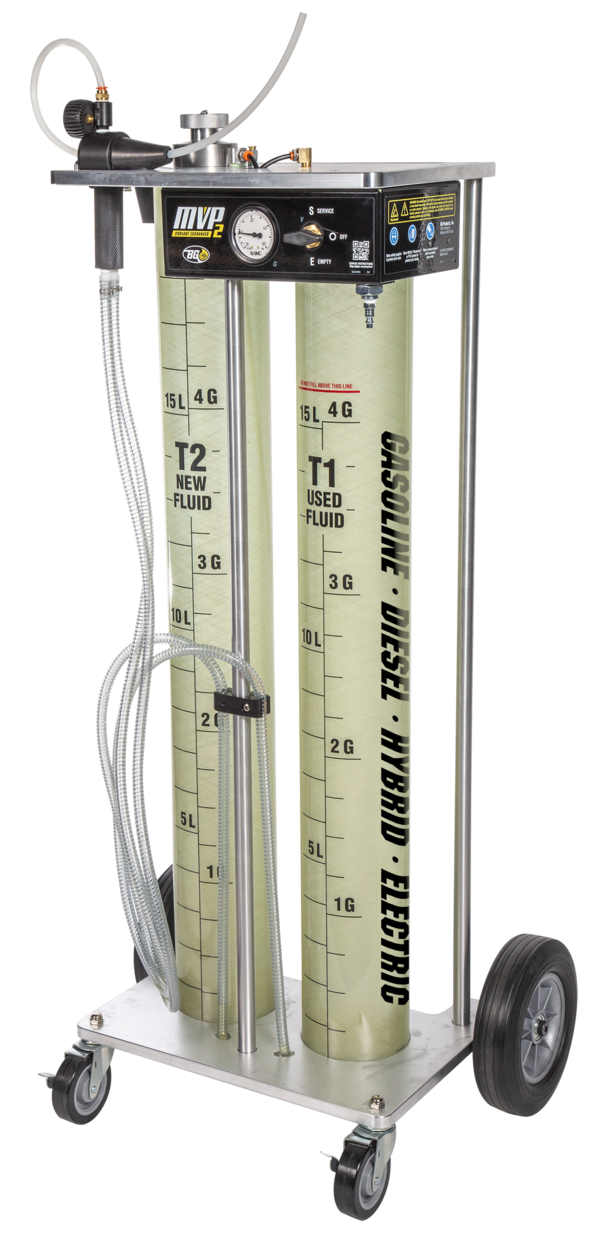 The BG MVP2 efficiently performs the BG Cooling System Service, exchanging worn-out coolant for fresh, new coolant. This machine is the latest in BG's line of coolant transfusion systems!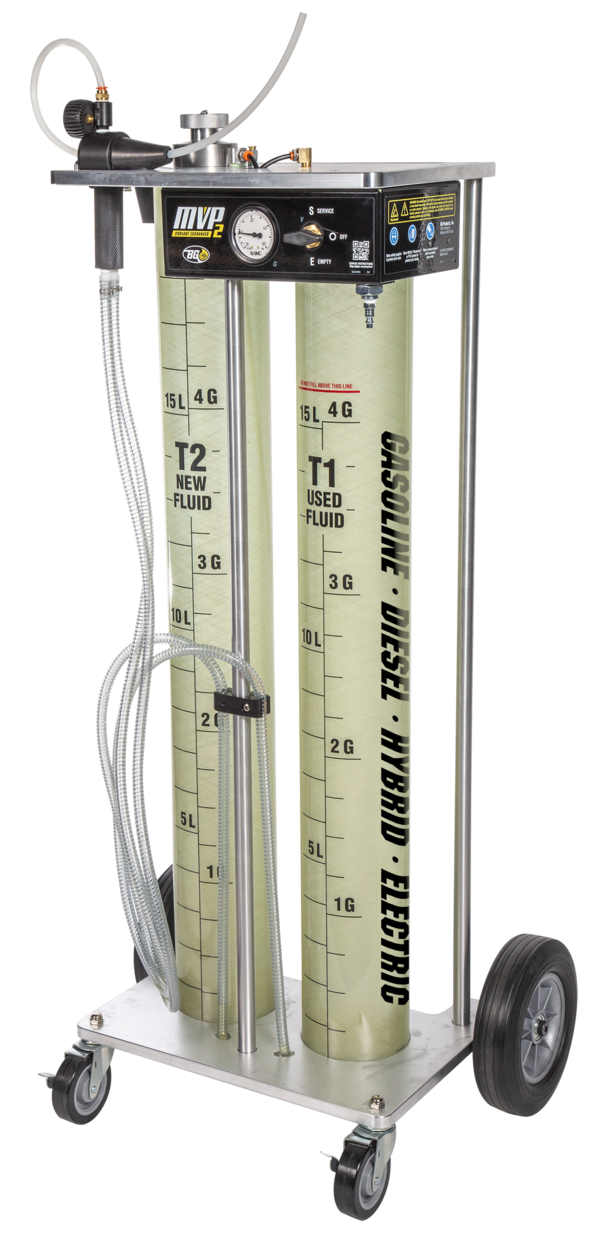 When to Suggest a BG Cooling System Service
Coolant is contaminated, low, or more than 5 years old
At 30,000-mile intervals
Engine temperature is running high
Coolant tests positive for acidity
Pair with cooling system repairs such as radiator, water pump, or thermostat issues
Testimonial
"The BG MVP Coolant Exchanger is going out the door as fast as we get them in."
Restores cooling system function
Prevents corrosion, rust, and sludge
Removes rust and other debris from cooling system
Protects engine with longer coolant life
Prevents unplanned and costly repairs
Reduces chance of overheating
Lifetime BG Protection Plan® coverage
Product quality
Superior equipment
Customer retention
Customer loyalty
Support and training
Increased shop profitability
Find your local BG Distributor today and become a BG shop!