SmartVMA® is designed for dealers to increase efficiency, productivity, and profitability.
This BG-proprietary virtual maintenance advisor helps you have a faster, more efficient service department.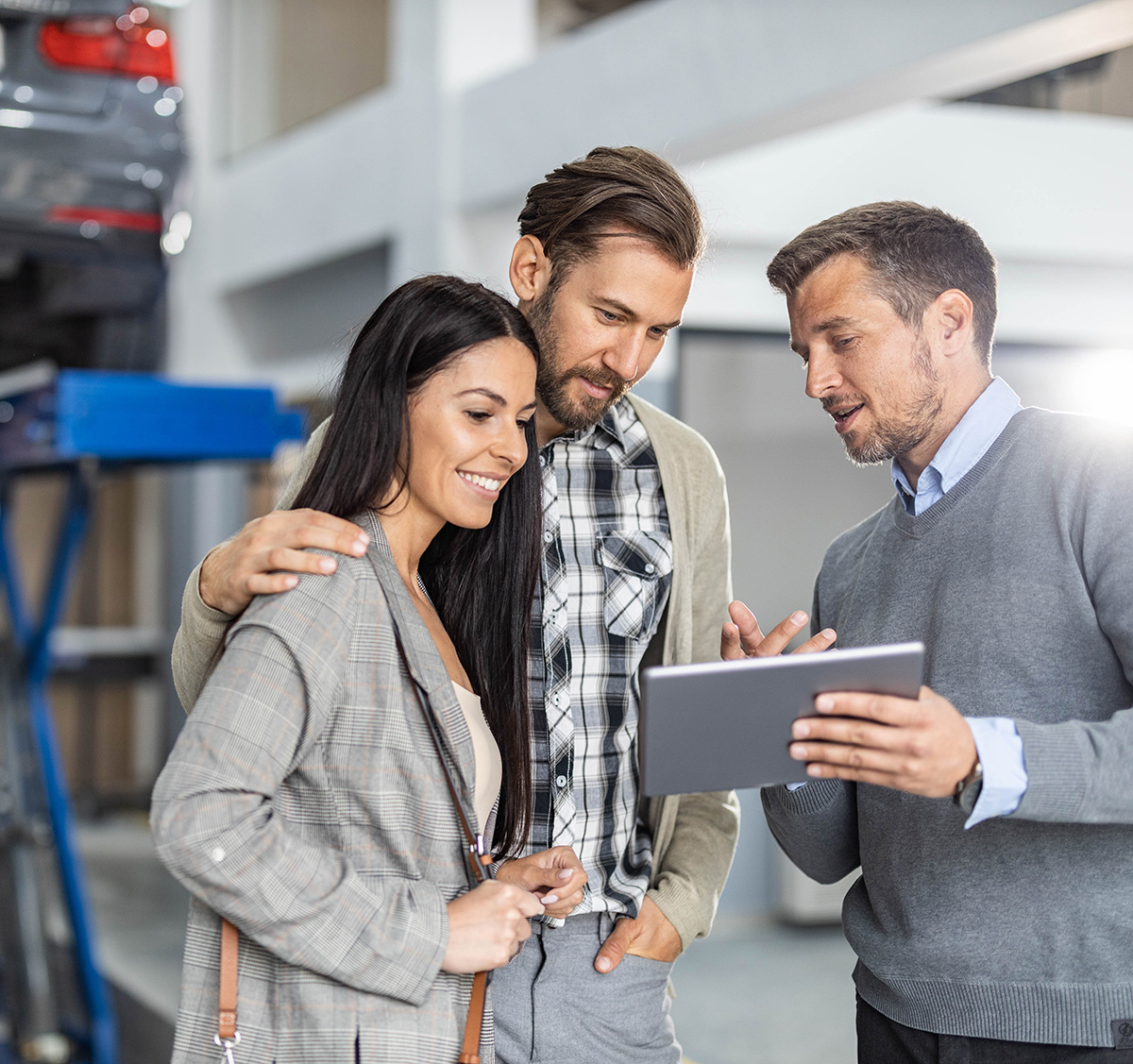 This powerful interface can be used on workstations and tablet devices anywhere in the service department.
SmartVMA® can operate independently of Dealer Management Systems (DMS), or integrate with existing DMS technology to recommend necessary vehicle maintenance services based on make, mileage, history and inspection.
SmartVMA® also integrates Lifetime BG Protection Plan® eligibility, and builds customer loyalty and retention through an active delivery process.
Book a SmartVMA® demo in your shop today!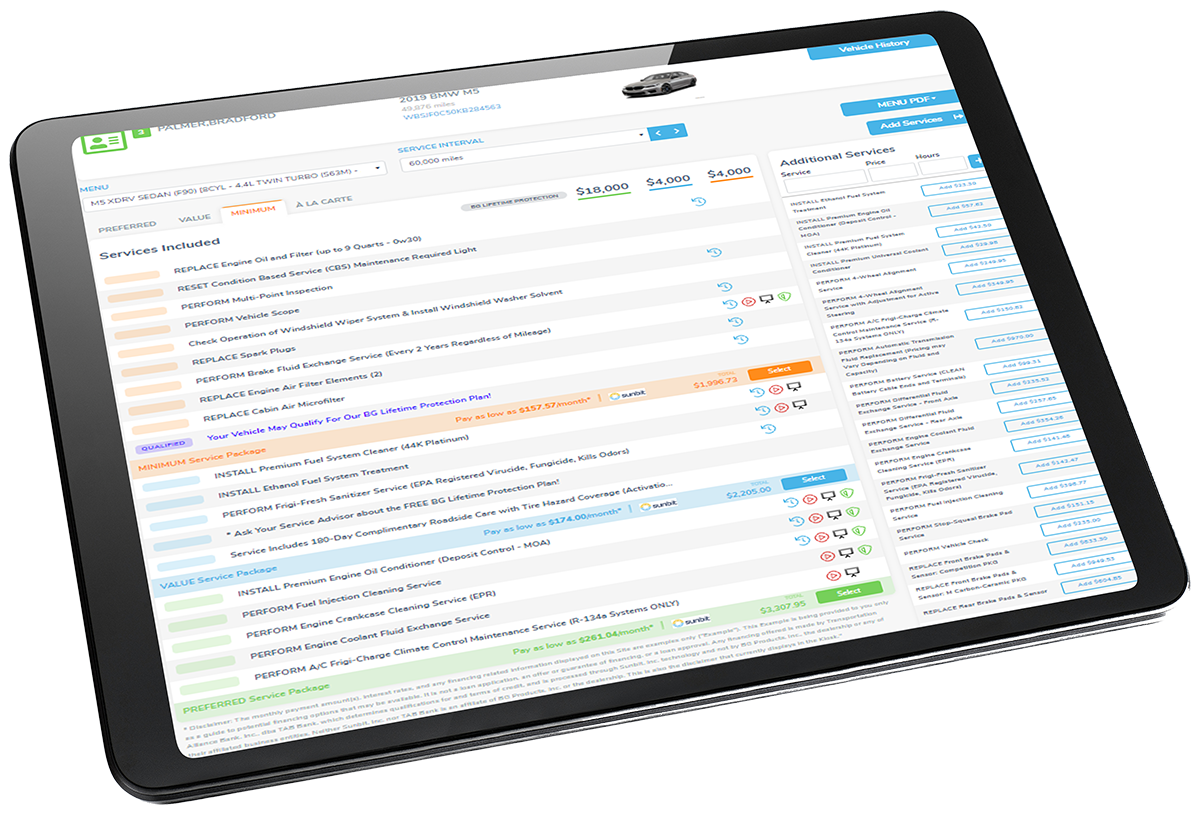 SmartMENU™
SmartMENU offers both OEM maintenance recommendations and menu customization. The software provides VIN-specific recommendations so customers can make informed decisions for their automotive maintenance needs.
SmartMENU™ + MPI
Software with all of the benefits of SmartMENU plus the ability to give your technicians and advisors the simplest possible way to fill out a thorough MPI and present to your customers.
Warranty Analysis
The DIY Warranty Analysis Service provides software so dealers can perform their own analysis.

With the Do-It-For-Me option, our experienced team will handle the entire warranty analysis process all the way through submission.

Complete this form to book a SmartVMA demo in your shop!