August 28, 2018
Read time: 4 minutes
In 1974, Southwest Grease & Oil was originally the packager for BG before it grew into BG Products, Inc. As the name implies, Southwest specialized in grease.
Grease originates as far back as ancient Egypt. We've come a long way since then! Advanced processes and chemistries allow greases to drastically outperform other types of lubricants in specific applications.
Over the years, the use of grease as a lubricant in wheel and chassis applications has diminished. Bearings, joints, and couplings are often "non-serviceable" and don't have a fitting to be greased.

Heavy duty industries, such as transportation, agriculture, and construction, are growing, and they too need lubrication that only grease can provide.
BG has a portfolio of products that serve the need for high-quality lubricating grease. Here's a review of BG's top performing grease products.
BG Premium Lubricating Grease with RF-7, PN 600
This grease is red and very tacky and is a favorite among agricultural workers. They need a grease that will stick to moving parts!
Characteristics:
The polymer of RF-7 aids in premature breakdown of the grease.

Moderate performance and compatibility with other greases and contaminants

Versatile in most applications like light machinery bearings, industrial applications inside factories, and low-speed agricultural equipment

Not recommended when exposed to temperatures above 400°F
Overall, this product is an excellent replacement to most generic greases that may or may not contain tack.
BG SLC Multi-Purpose Grease, PN 607
With improved performance and compatibility over its RF-7 counterpart, this grease is the most versatile in BG's lineup.
Characteristics:
Lithium based and compatible with essentially any grease and application

Ideal in high-speed roller and sliding components both inside and outside

Resists inclement weather 

Adept for use in high-speed and high-temperature applications (ideal for applications above 1,000 RPM and over 400°F)

Available in BG Lube Shuttle® cartridges for clean and efficient dispensing
All applications considered, this is a "go-to" product for grease lubrication. You can't go wrong with BG SLC Multi-Purpose Grease!
BG SS 2000 Lubricating Grease, PN 608
This grease contains polyurea, a grease thickening technology that provides high-performing, high-quality, and very pure grease.
Characteristics:
Outstanding in high-load/high-pressure applications such as electric motors in winches, electric industrial cranes, and bearings that can reach 3,000 RPM

Not readily compatible with other greases and is more sensitive to water

Ideal for sealed units that are not exposed to the elements (like electric motors)

Available in BG Lube Shuttle® cartridges
This grease is the perfect choice for high-speed units or any application that requires a very clean and uniform lubricant.
BG Special HCF Grease, PN 605
This is our best performing grease! We replaced PN 608BK with PN 605BK in our brake product kits because of its increased performance, compatibility, and environmental resistance.
Characteristics:
Extreme pressure performance: the Four-Ball Extreme Pressure weld point is 800 kgs! (compared to BG SLC Multi-Purpose Grease at 315 kgs)

Fantastic protection against heat, corrosion, and friction (HCF)

Performs exceptionally well in extreme temperatures and in areas of high corrosion due to salt or chemicals

Excellent for use in high-performance applications such as off-road, racing, and marine

Its calcium sulfonate thickener enables it to be more compatible than a polyurea grease.
In short, this grease is one of the best performers on the market and offers unparalleled protection.
Quick recap
BG Premium Lubricating Grease with RF-7, PN 600:

for slow, heavy loads, and moderate temperatures

BG SLC Multi-Purpose Grease, PN 607:

for slow to medium speed, light to moderate loads, and the need for a multi-purpose grease

BG SS 2000 Lubricating Grease, PN 608:

for high-speed, high-heat applications, that are not exposed to the elements

BG Special HCF Grease, PN 605:

for high-performance, high-heat, moderate to heavy loads in extreme environmental conditions
All of these greases meet and exceed the National Lubricating Grease Institute (NLGI) requirements, which is the minimum standard for most automotive wheel and chassis applications.
Final thoughts
Quality lubricants formed a solid foundation for BG, and these are just a few of the products that continue to make us the market leader in professional automotive performance. No doubt there is a reason our black and yellow logo is held in high regard.
While today's demands involve more than moving stones that built the pyramids, grease today is moving the entire transportation industry. Grease is here to stay, today, and for many tomorrows to come.
With chemistry, there is always a solution.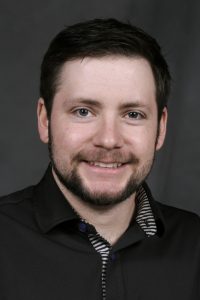 by Clinton J. Meyer
Technical Service Representative
ACS Certified in Chemistry and Biochemistry