April 18, 2022
By Paul Garcia, BG Proving Ground Manager
The automatic transmission is one of your customer's most expensive and hardest working systems. As the transmission fluid ages, it stops cleaning and protecting the moving parts. Your customers may notice hard shifting, slipping, or chattering when this occurs.
A transmission service should be performed to flush out the old transmission fluid and replace it with new fluid. This service includes examining the transmission pan (if possible), replacing or cleaning the filter, cleaning the pan, and installing it with new pan seals.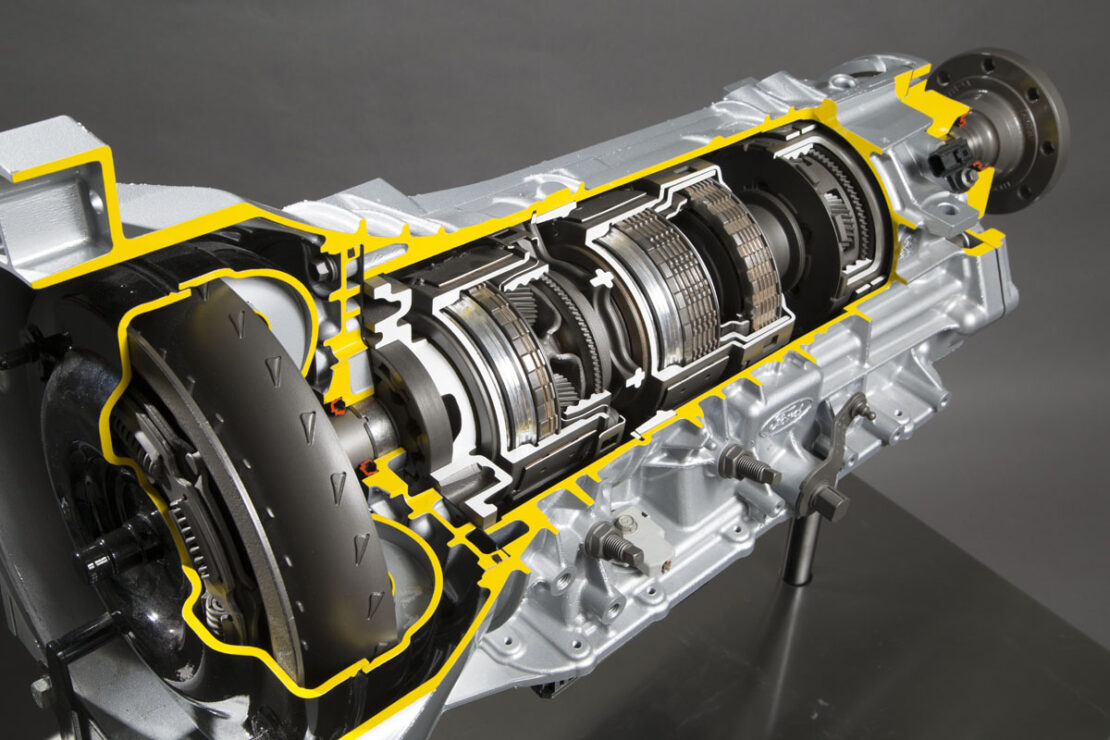 Is a transmission service necessary?
Just like engine oil changes, customers should get their transmission fluid changed. When transmission fluid breaks down, carbon deposits build and parts corrode. You can see the results in the accumulation of carbon deposits and metal shavings in the torque converter.
Those deposits can clog the narrow passages within the transmission. The restricted fluid flow prevents adequate cooling and lubrication of vital transmission parts, which leads to more heat, more friction, and more damage to the transmission.
Transmission fluid should be changed every 30,000 to 50,000 miles, but is also dependent upon your customer's transmission type, how often the vehicle is driven, and a few more factors. Changing transmission fluid more often than recommended will ensure the transmission remains healthy.
What is a BG Transmission Service?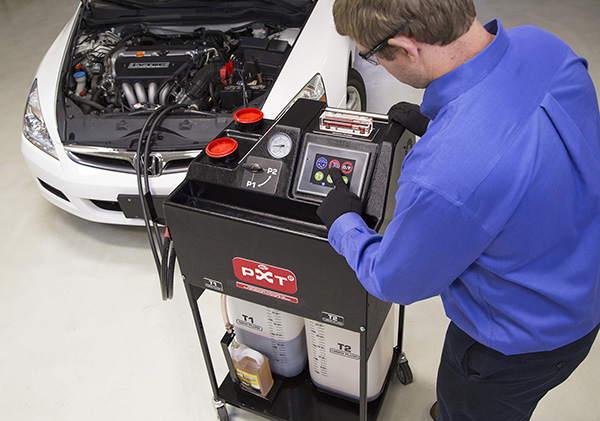 During the transmission service, a professional technician will add a cleaning solution to the transmission and run the vehicle for 15 minutes to dissolve the buildup of varnish and sludge in your customer's transmission. Then the BG PXT®2 Performance Exchange®, PN PXT2, is used to exchange the old transmission fluid along with the varnish and sludge and replace it with transmission fluid such as BG Premium Full Synthetic ATF, PN 312. Lastly, adding the BG ATC Plus® Automatic Transmission Conditioner, PN PN 310, provides additional lubrication and protection.
How to get BG Products in your professional automotive shop?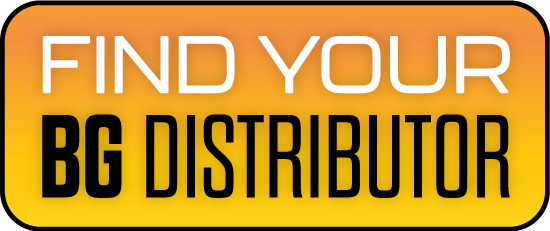 High quality, industry-leading BG products are professional use only. Contact your local BG Distributor to connect with a BG Representative today!
---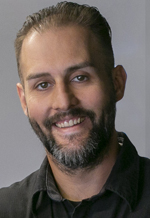 by Paul Garcia
BG Proving Ground Manager
Paul has over 15 years of experience in the automotive industry. He is an ASE Certified Master Technician, Volkswagon/Audi Master Technician, and Certified Advanced Diagnostic Technician. Paul has been with BG for three years and currently manages the Proving Ground.