July 21, 2017
Engine protection and fuel economy.
Heavy duty diesel engine oil offers both!
In December 2016, the American Petroleum Institute (API) took important steps toward those two goals.
API FA-4 and CK-4 are now licensed as the new standards in heavy duty diesel engine oil. New oils will help auto manufacturers meet stringent emissions requirements and result in much-needed improvements in engine protection and fuel economy.
This is the first time in over 20 years there have been two categories for heavy duty diesel engine oil. Both of these categories address the updated requirements that new engine and emission technology put on the oil but differ in application.
API FA-4 specifically offers enhanced fuel economy for 2017 and newer engines.
API CK-4 aims to protect new and older engine models.
Both offer the following benefits over the previous standard, CJ-4:
Improved shear stability
Oxidation resistance
Aeration control
After-treatment compatibility
Protection against catalyst poisoning
Minimized particulate filter blocking
Reduced engine wear
Reduced piston deposits, degradation of low- and high-temperature properties
Prevention of excessive soot load viscosity increase
Emissions reduction
FA-4
FA-4 has additional fuel economy accreditation but limited application range: newer, on-highway diesel engines. FA-4 is also limited in viscosity range and not backward compatible. It's predicted to have minimal use compared to CK-4.
BG Products Inc., does not currently offer FA-4 compatible engine oils.
CK-4
CK-4 accredited oils are for current and older engines and are backward compatible with the previous CJ-4 performance specifications.
Ford Motor Company put early formulations of CK-4 motor oil against some of their stringent and specific testing. Dissatisfied with results from a valve-train wear test, Ford recommended continued use of CJ-4 oils under their WSS-M2C171-F1 specification. As of late, several CJ-4 oils and later CK-4 accredited oils have been boosted to meet this specification.
Engine protection and fuel economy. These are two of the most important things a heavy duty diesel engine oil can offer. BG Products Inc., is proud to offer a heavy duty diesel engine oil line in the CK-4 category to meet not only Ford, but also several OEM specifications for the following products: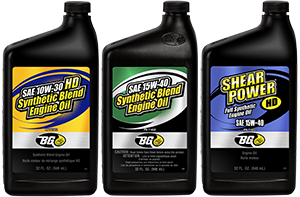 BG SAE 10W-30 HD Synthetic Blend Engine Oil, PN 713
BG SAE 15W-40 Synthetic Blend Engine Oil, PN 714
BG Shear Power® HD SAE 15W-40 Synthetic Engine Oil, PN 716
Contact your local distributor to get yours.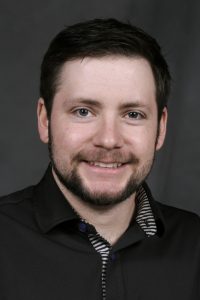 by Clinton J. Meyer
Technical Service Representative
ACS Certified in Chemistry and Biochemistry