October 29, 2019
WICHITA, Kan – At the AAPEX show, BG Products, Inc., is launching a new fuel service for gasoline direct injection engines, a simple maintenance solution for hybrid electric vehicles (HEVs), a dynamic engine cleaning service that takes sludged engines down to bare metal surfaces, and interactive training tools that will help your advisors be successful.
Stop by BG's AAPEX booth #6130 to learn more about:
How the NEW BG Platinum™ Fuel System Service cleans evenly across all cylinders, delivers potent detergents to dissolve deposits on intake valves, and breaks down deposits on injectors, all with no teardown and no downtime!

BG is the leading provider of preventive maintenance products, which is why a partnership with BG is the best thing you can do for your shop!
About AAPEX
With more than 2,500 exhibiting companies, AAPEX is the showcase for the latest products, services, and technologies that keep the world's 1.3 billion vehicles on the road. More than 48,000 targeted buyers are expected to attend, including automotive service professionals, auto parts retailers, warehouse distributors, service chains, automotive dealers, fleet buyers, and engine builders. Approximately 162,000 automotive aftermarket professionals from 126 countries are projected to be in Las Vegas during AAPEX and the SEMA Show.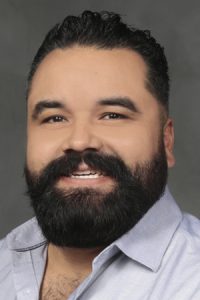 For live feeds during the show, follow @bgproducts on Instagram and Facebook during a takeover from BG Proving Ground Shop Foreman Tommy Garcia (pictured) or follow Tim Allbritten on LinkedIn for daily updates.
About BG Products, Inc.
BG's purpose is to ensure every vehicle owner is aware of the importance of automotive maintenance. To support our efforts in this cause, we offer the highest quality maintenance products. We study the latest technologies so we can supply the appropriate chemistry using the most effective method of delivery. We provide products, equipment and training to thousands of fixed operations worldwide so they can train vehicle owners on the best ways to care for their vehicles.