April 6, 2021
WICHITA, Kan. – The BG Advisor App allows Service Advisors to have access to all the latest BG news, training, and on-demand sales tools. Essentially, Advisors who use the BG Advisor App will sell more maintenance services.
"It's a fact. Service Advisors sell more when they're better trained," says Andy Baldassarre, BG Director of Marketing and Training. "This app puts hours of training material right in the palms of their hands."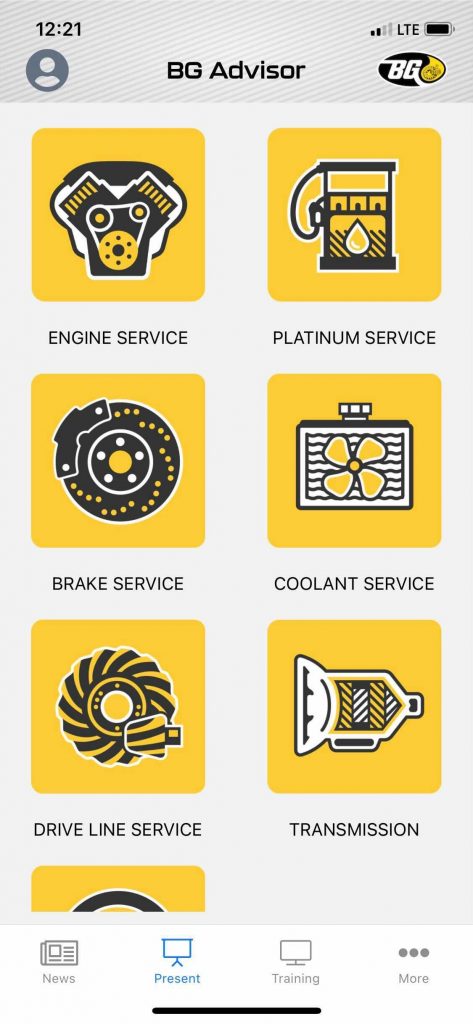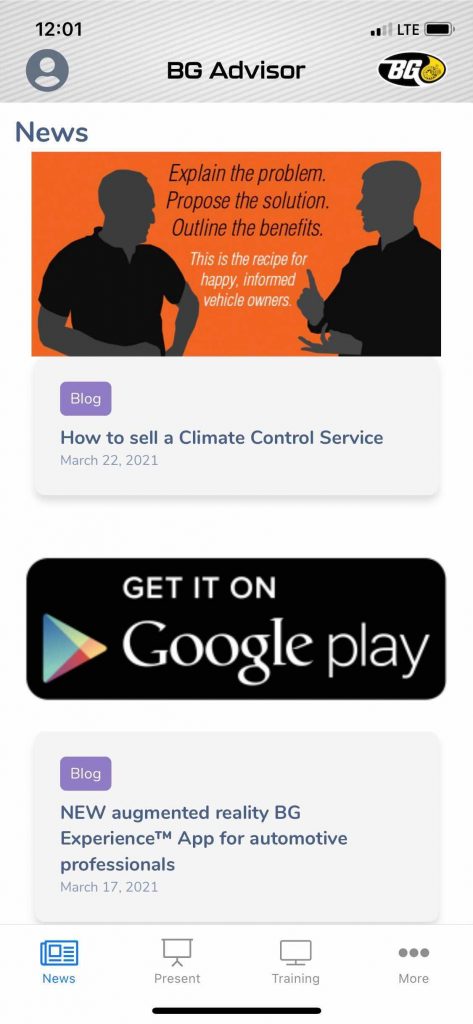 ---
The BG Advisor App features:
BG and Industry News
Stay up-to-date on the latest BG and automotive industry news. Follow our blogs and technical articles for helpful information. Stop by and read testimonials left by highly satisfied customers. And, don't forget to check out our press releases for the latest BG news.
Service Sales Presentations
Show customers the features and benefits of BG Services and demonstrate the value with evidence-based before and after photos.
Advisor Sales Training
Learn in 3D with augmented reality. Watch step-by-step coaching experience on how to make the most of every customer visit. BG Certified is available 24/7 with modules specific to the Advisor role, such as presenting services and overcoming objections.
More Resources!
Contact a BG Rep and access BG Dashboard for resources on the go.
---
Download this FREE BG reference tool for Automotive Professionals

---
BG products are proven to make vehicles last longer and perform better. In a recent national survey, automotive experts said they use BG Products as their supplier of fluid maintenance service products and equipment by a margin of nearly 5 to 1 over any other supplier. In partnership with an international network of distributors, BG serves the driving public with innovative automotive maintenance products.