January 31, 2020
WICHITA, Kan – Tuesday evening, the Kansas Chamber honored BG Products, Inc., with the 2020 Ad Astra Award.
The award identifies Kansas businesses for their unique contributions to the economic health and welfare of the state.
"The storied trust, recognition, and influence BG Products has in the automotive industry reflects the company and its leaders' dedication to developing quality products and service through technology and innovation," said Alan Cobb, Chamber President and CEO.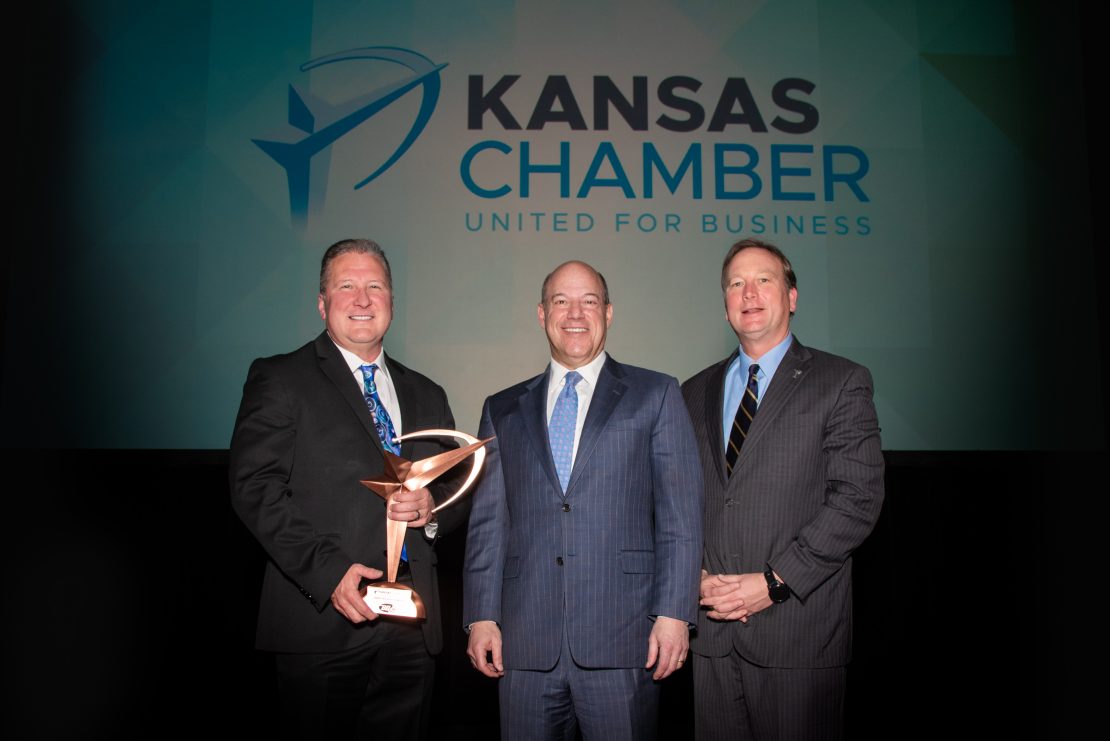 Since 1971, BG has kept innovation and its people at the forefront of the company. We pride ourselves on hard work, strong ethics, and giving back.
Based in Wichita, Kansas, we are committed to investing in our community and those surrounding, expanding into the neighboring cities of Derby and El Dorado, Kansas.
"The BG Products team of nearly 400 employees in Kansas is honored to receive this prestigious award. Through our network of distributors in more than 60 countries and our dedicated team in Kansas, BG Products has become the leader in our market segment, while maintaining our proud Kansas roots," said Darin Greseth, BG President and CEO.
Darin continued, "One hundred percent of our manufacturing is performed in Wichita, El Dorado, and Derby, and we have invested heavily in new facilities, capabilities, and professional talent during the last 10 years. We call this Team1BG™!"
Thank you to the Kansas Chamber and to everyone in the BG family for making this award and our many accomplishments possible.
BG products are proven to make vehicles last longer and perform better. In a recent national survey, dealerships said they use BG Products as their supplier of fluid maintenance service products and equipment by a margin of nearly 3 to 1 over any other supplier, including OEMs. In partnership with an international network of distributors, BG serves the driving public with innovative automotive maintenance products.