July 19, 2019
WICHITA, Kan – The updated BG Certified training program is now available. With this exciting revision, it's easier than ever for our business partners to familiarize themselves with BG products and services.

The program features many new additions like a mobile-friendly user interface and interactive course material.
Mobile-friendly user interface
With the world virtually at everyone's fingertips, it was important for us to design easily-accessible training. Now you can complete modules anytime and anywhere you have a device and reliable internet access.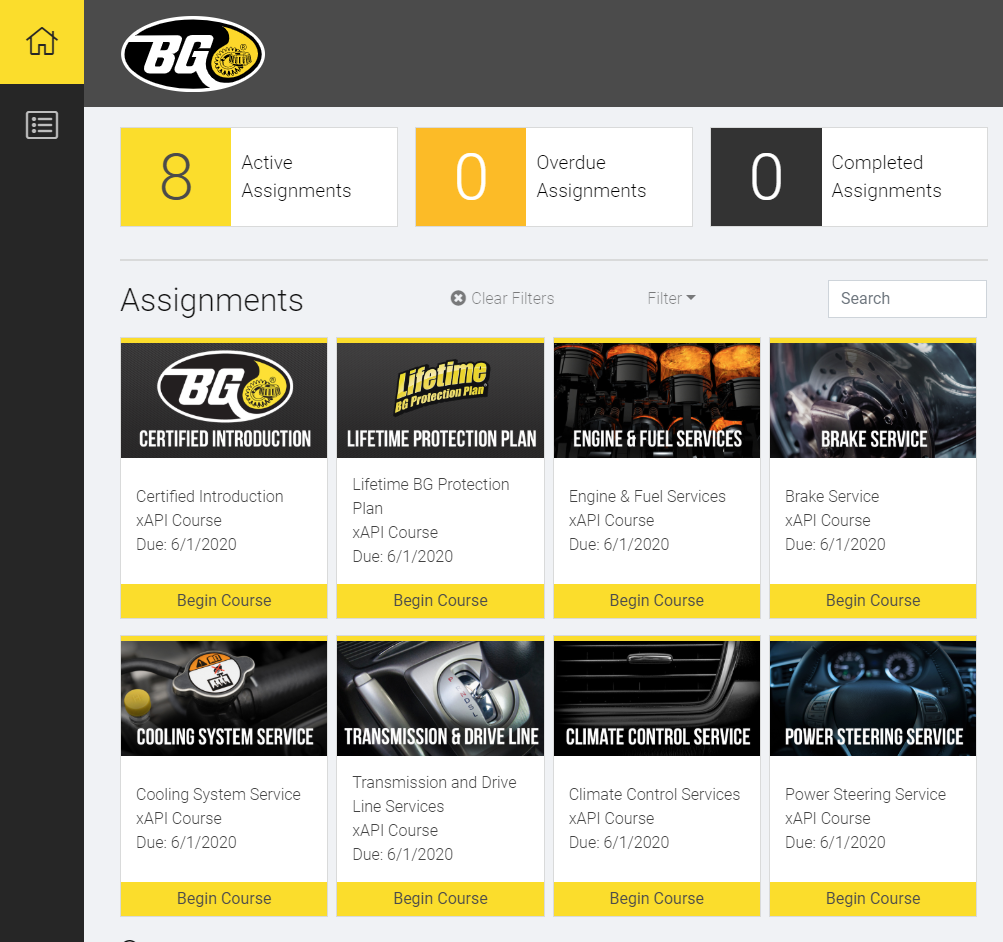 Role-specific interactive material
Throughout the video-based lessons, learners are prompted with specific interactions that pertain to how their role positively influences the BG Products experience.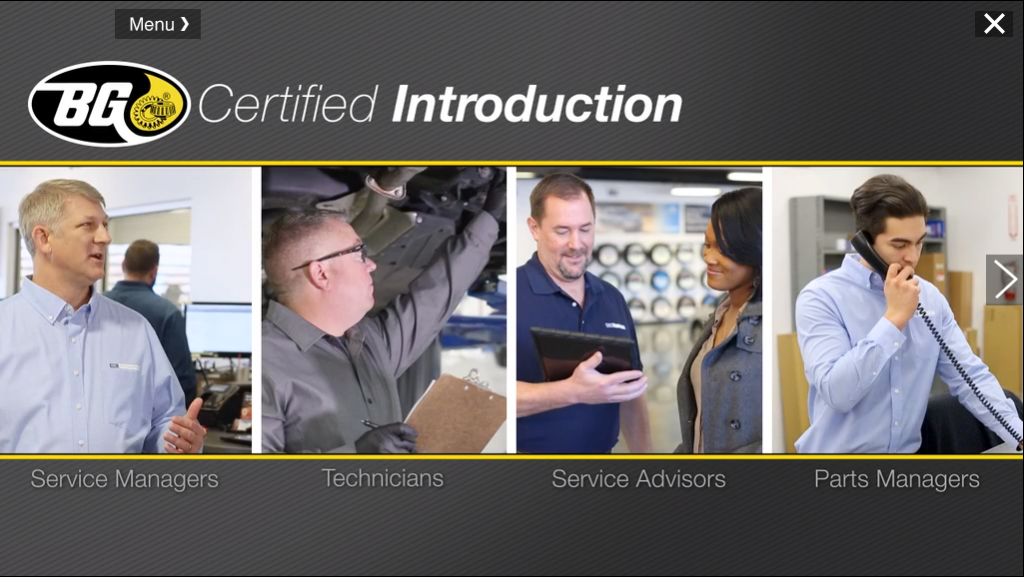 Innovative service solutions
We are a company that strives to continually push the automotive maintenance market forward. BG Certified examines our latest innovations in product chemistry, equipment design and partner programs to drive shop profitability through customer loyalty.
Dynamic visual presentation
The use of video and dynamic motion graphics ensures learners are engaged in the course material and helps the audience retain more of the information.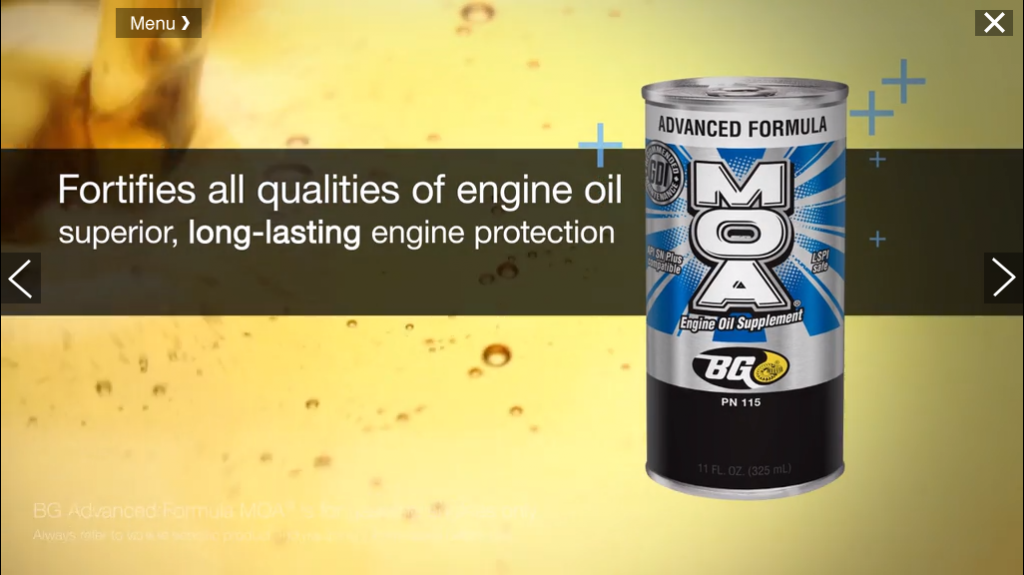 Robust reporting
The new reporting features allow users to view reports based on individual learners and roll-up reports by customer account, enabling follow-up training and accountability for the program. This functionality is essential to effective training in the post-learning period and is a key driver in our team's ability to help our customers succeed with BG Products.
Interested in learning more about the BG Certified training program? Visit the website to see how you can benefit from BG Certified education today!
BG products are proven to make vehicles last longer and perform better. In a recent national survey, dealerships said they use BG Products as their supplier of fluid maintenance service products and equipment by a margin of nearly 3 to 1 over any other supplier, including OEMs. In partnership with an international network of distributors, BG serves the driving public with innovative automotive maintenance products.