WICHITA, Kan.– MOTOR's Top 20 entries represent some of the most innovative and exciting new developments that support the automotive industry.
This year MOTOR Magazine has recognized the most outstanding industry solutions, and BG Products is honored to be included in this group with the release of the BG Experience™ App.
This augmented reality training app allows automotive professionals to look inside today's engine technology. They can explore internal engine components virtually to see how deposits build up and cause drivability problems. Then, the app shows how preventive maintenance with BG products and services effectively addresses each of these challenges.
"The BG Experience is a wow factor on the service drive," said Nathan Ebert, BG Chief Business & Strategy Officer. "It will captivate the audience, instill a visceral understanding of the need for preventive maintenance products and services, and empower and equip automotive professionals. With BG Experience, shops can better communicate the value of automotive maintenance to their customers."
The BG Experience App includes:
Today's engine technology: View how engine technologies can contribute to deposit formation.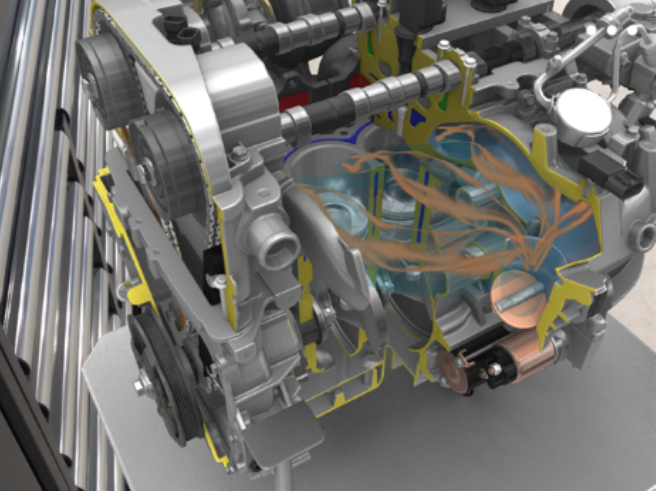 Engine deposit formation: See where deposits form and how they impact engine performance.
BG Engine Performance Service: Learn how BG Engine Performance Service restores ring function and addresses injector deposits.
BG Platinum® Fuel System Service: Learn more about how the industry leading gasoline direct injection cleaning service addresses intake valve and combustion chamber deposits.
BG Dynamic Engine Restoration Service: Watch the Dynamic Engine Restoration Service restore a neglected engine with heavy sludge deposits.
Brake Module: See how moisture gets into the brake system and how to perform a BG Brake Service using specialized equipment.
Visit MOTOR Top 20 to view the nominees and vote for BG Products. Each submission is limited to one vote per person each day until Tuesday, August 31. Users are encouraged to return daily and show their support to their favorite industry innovation.
Vote for BG Products!
---
Download this FREE BG presentation tool for automotive professionals

---
MOTOR Information Systems, a Hearst company, is one of the world's premier suppliers of automotive data and since 1903, has provided accurate, thorough, and timely information. For more information, visit www.motor.com.
BG products are proven to make vehicles last longer and perform better. In a recent national survey, automotive experts said they use BG Products as their supplier of fluid maintenance service products and equipment by a margin of nearly 5 to 1 over any other supplier. In partnership with an international network of distributors, BG serves the driving public with innovative automotive maintenance products.