March 26, 2020
BG Products is proud to announce that our research and development laboratory is now ISO/IEC 17025:2017 certified!
From the International Organization for Standardization (ISO):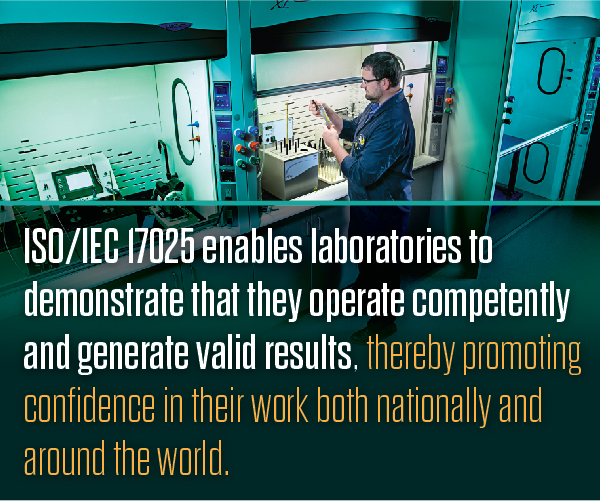 According to ISO: This standard helps facilitate cooperation between laboratories and other bodies by generating wider acceptance of results between countries. This is crucial to BG as a global company because test reports and certificates can be accepted from one country to another without the need for further testing, which, in turn, improves international trade.
"We've always stood solidly behind our ability to administer proper testing procedures and present accurate data," said Dustin Willhite, Director of Product Technology. "This standard further proves that fact."
The following certifications and associations require internal and external audits. They are a testament to the dedication and focus BG invests in remaining the unquestioned leader in quality and performance when it comes to vehicle maintenance.
ISO 9001 provides a business model for quality assurance in design, development, production, packaging, distribution, and service.
ISO 14001 is a business model for an environmental management system. It's used to improve resource efficiency, reduce waste and control costs.
OHSAS 18001 is an internationally recognized occupational, health and safety management system series standard. It emphasizes health and safety in maintaining a safe workplace.
ISO/IEC 17025 specifies the general requirements for the competence, impartiality, and consistent operation of laboratories and is applicable to all organizations performing laboratory activities
---
BG products are proven to make vehicles last longer and perform better. In a recent national survey, dealerships said they use BG Products as their supplier of fluid maintenance service products and equipment by a margin of nearly 3 to 1 over any other supplier, including OEMs. In partnership with an international network of distributors, BG serves the driving public with innovative automotive maintenance products.