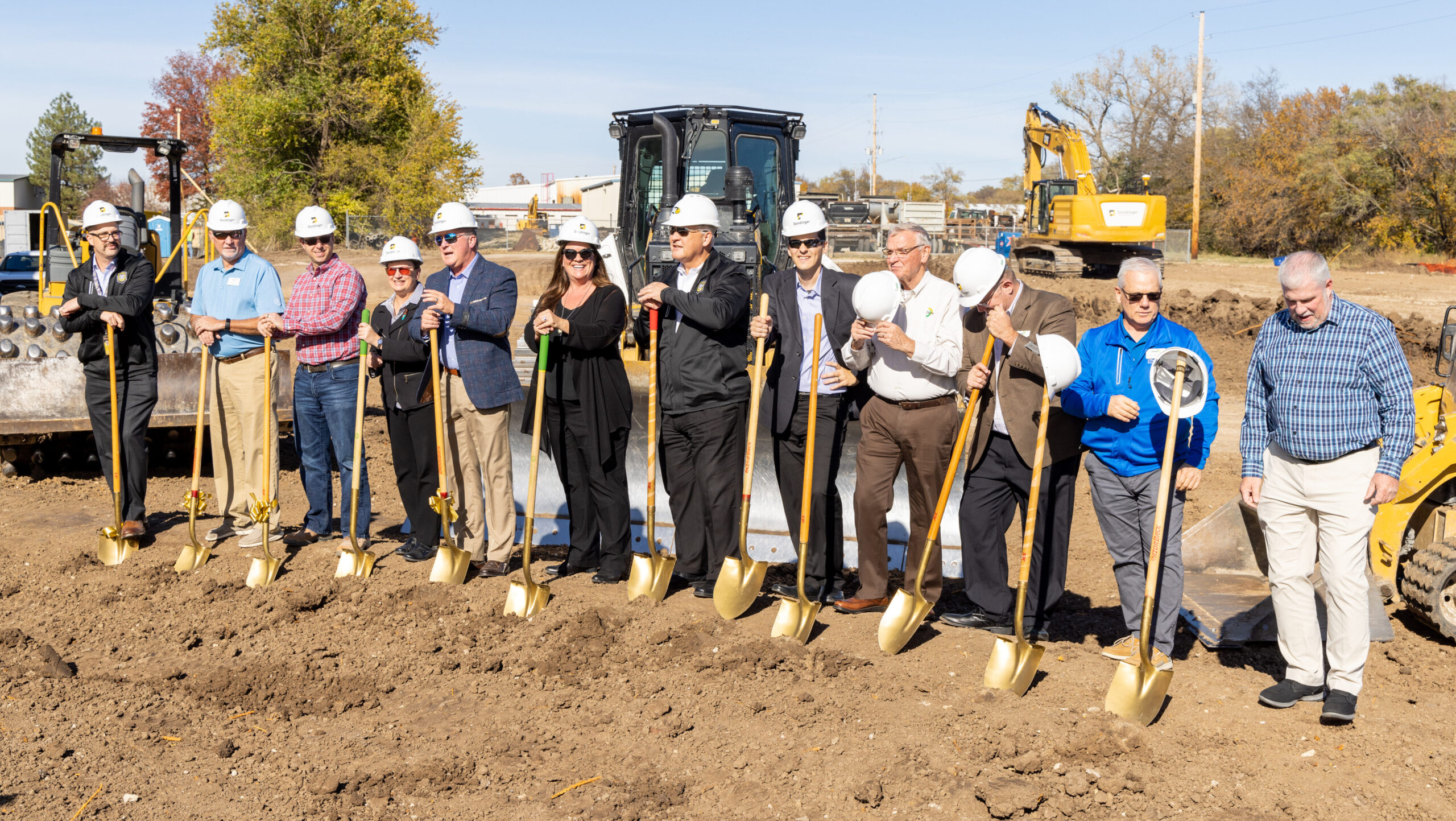 WICHITA, Kan – On Monday, November 15, 2021, BG hosted a groundbreaking ceremony for the expansion of the Derby campus, now officially known as BG Automation, LLC. An additional 51,000 square feet are being added to bring the current facility to 87,000 square feet.
"The demands on Derby facility have grown rapidly the last 3–5 years and more space is needed. This is a very exciting time in our company's history and it's a new chapter for BG Automation," said Nathan Ebert, Vice President of BG Automation.
BG Automation is primarily focused on creating BG Products, Inc., tools and equipment in its vast precision machine shop using both CNC lathes and mills, as well as employing a team for assembly production.
For the last 16 years, it has also been an automation and robotics integrator for BG Products with 11 dedicated robots across all three BG campuses, as well as for external clients with countless integrations across the country and internationally.
BG Automation has in-house capabilities for printing and engraving signage for schools, businesses, hospitals, restaurants, etc. It produces custom promotional items for events, parties, awards, and commemorative items for consumers needing as little as a single item to thousands of items.  
The beginning of the Derby campus goes back to 1998 when the late David George, father of BG Assistant Chief Financial Officer, Grant George, was approached by BG Products to help improve their equipment.
Due to enhancements he was able to make, they asked him to assemble machines. The first order was for a total of 15 machines that were produced out of his garage. Within months of that first order, David purchased a 5,000 square-foot building in the Derby industrial park (now the Strike Zone) to build equipment. 
The company continued to grow and, in 2003 the current 36,000 square-foot facility was purchased. David sold the business to BG in 2016 and all employees were welcomed with full tenure.
"One thing I've always loved about our company is we aren't just a business, we are a family. We had no idea how much good this venture would do for so many people. It's a joy to see the opportunities that the growth has created for all the employees," said Grant George, BG Assistant Chief Financial Officer.
With the addition of 51,000 square feet, BG Automation will need additional employees to support the growing business. Several new employees will be needed to continue the growth of BG Automation within various roles in sales, machining, and etc. This expansion is expected to be completed by the end of 2022.
About BG Products, Inc.
BG products are proven to make vehicles last longer and perform better. In a recent national survey, automotive experts said they use BG Products as their supplier of fluid maintenance service products and equipment by a margin of nearly 5 to 1 over any other supplier. In partnership with an international network of distributors, BG serves the driving public with innovative automotive maintenance products.