Dear Sir,
I would like to take this opportunity to tell you about my experience with your products.
We have been using the BG Diesel products for about one year and have had outstanding results. Most of the vehicles that we have in our fleet are powered by the Ford 6.0 PowerStroke Diesel engines.
The problems that we have had with the PowerStroke engines are excessive black smoke out of the exhaust, hard starting problems, engine cylinder misfires, lack of power and other drivability problems.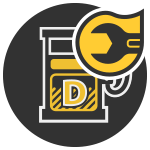 I was quite amazed with the results using the BG Diesel products and service equipment. The BG Diesel Induction and Injector Service cleans the complete EGR system including the exhaust gas runners, the air intake system and the fuel injectors. Using the BG fuel and oil additives have helped to keep the fuel and oil systems clean and have kept our fleet running normal and reduced our down time of vehicles. The BG Compression Performance Restorer is added to the engine oil during the Induction Service and cleans the oil passages of the hydraulic injectors and restores performance back to normal.
I now will be able to recommend the BG Diesel products knowing that the results of these services are proven effective.
These products are exceptional in their performance.
Sincerely yours,
Rudy
Fleet Manager Sunstar Paramedics