July 31, 2018
El DORADO, Kan – Monday, July 30, 2018 – BG Products, Inc., hosted Congressman Ron Estes at its manufacturing facility in El Dorado, Kansas, on July 30. As part of a day long tour, the Congressman's stop at BG was one of many at local businesses in Butler County.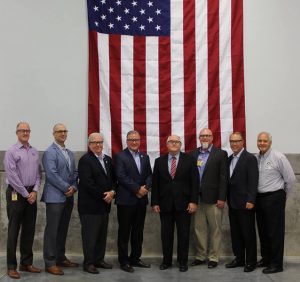 Joined by Press Secretary Roman Rodriguez and District Director Debbie Luper, the visit included a guided tour of BG's nearly 400,000-square-foot facility.
BG's Executive Leadership Team also discussed plans to expand its distribution center by 120,000 square feet. After the visit, the Congressman posted on social media saying: "It's truly incredible what is happening in our amazing District."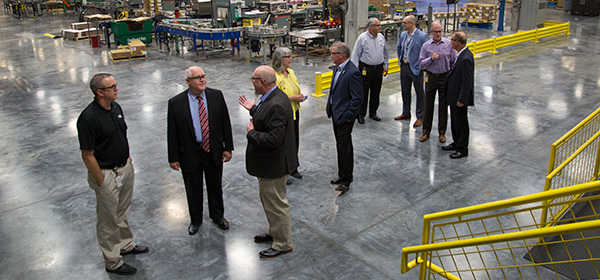 About BG Products, Inc.
Manufactured in Kansas since 1971, BG's professional-use products and equipment improve efficiency, miles per gallon and long-term reliability of vehicles. BG focuses exclusively on products of the highest quality only available through our authorized distributors.
Unique to the industry, BG Products works, as it always has, through a global network of more than 100 independent distributors in all 50 states and more than 60 countries internationally. Every business day, more than 40,000 shops, dealerships and technicians in the U.S. use BG products, services, tools and equipment.