April 10, 2018
WICHITA, Kan. – Thursday, April 12, 2018 – BG Products will be featured on Designing Spaces airing on Lifetime TV Thursday, April 19 at 7:30 a.m. ET/PT (6:30 a.m. CT), with an encore showing on April 26 at 7:30 a.m. ET/PT (6:30 a.m. CT).
Designing Spaces is an award-winning home improvement show that travels the country to remodel, redecorate, and redesign the spaces we call home. With as much time as we spend in our vehicles, we might as well call them home. Like the award-winning show, BG strives to make the spaces we inhabit every day as well-maintained as possible.
BG Products, Inc., partnered with Designing Spaces to educate vehicle owners on the importance of quality car care.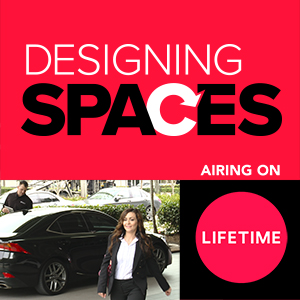 We want to keep your cars running smoothly and efficiently. That's why we provide quality products and services backed by guarantees you can trust. Life happens quickly, and we're here to make sure you can depend on your vehicle to get you through it. When it comes to car care, most people stick to the time-tested oil change: old oil out, new oil in. But with BG, the next oil change can change your life.
With specially formulated chemistry to clean and remove deposits from the engine and fuel system, the BG Performance Oil Service offers:
Restored fuel efficiency
Restored horsepower and torque
Reliable engine performance
Money saved at the pump
Think that's worth it? We'll do one better. The BG Performance Oil Service is backed by the FREE Lifetime BG Protection Plan® for your engine and fuel system. All you have to do is stick to your oil change intervals and should any failures occur, we've got your back. Read more about the Lifetime BG Protection Plan® here.
About BG Products, Inc.
BG products are proven to make vehicles last longer and perform better. In a recent national survey, dealerships said they use BG Products, Inc., as their supplier of fluid maintenance service products and equipment by a margin of nearly 3 to 1 over any other supplier, including OEMs. In partnership with an international network of distributors, BG serves the driving public with innovative automotive maintenance products.