July 17, 2018
WICHITA, Kan – BG Products exhibited at the 24th annual Automobilia Moonlight Car Show and Street Party on July 14, 2018. The event supports local charities including Convoy of Hope, Cars for the Cause, The Arc of Sedgwick County and the Starkey Foundation.
The reach of these organizations extends to meet the needs of the underprivileged, the ill, and the disabled and their families. Proceeds from the event contribute to the efforts of each charity, which promote quality of life among these communities.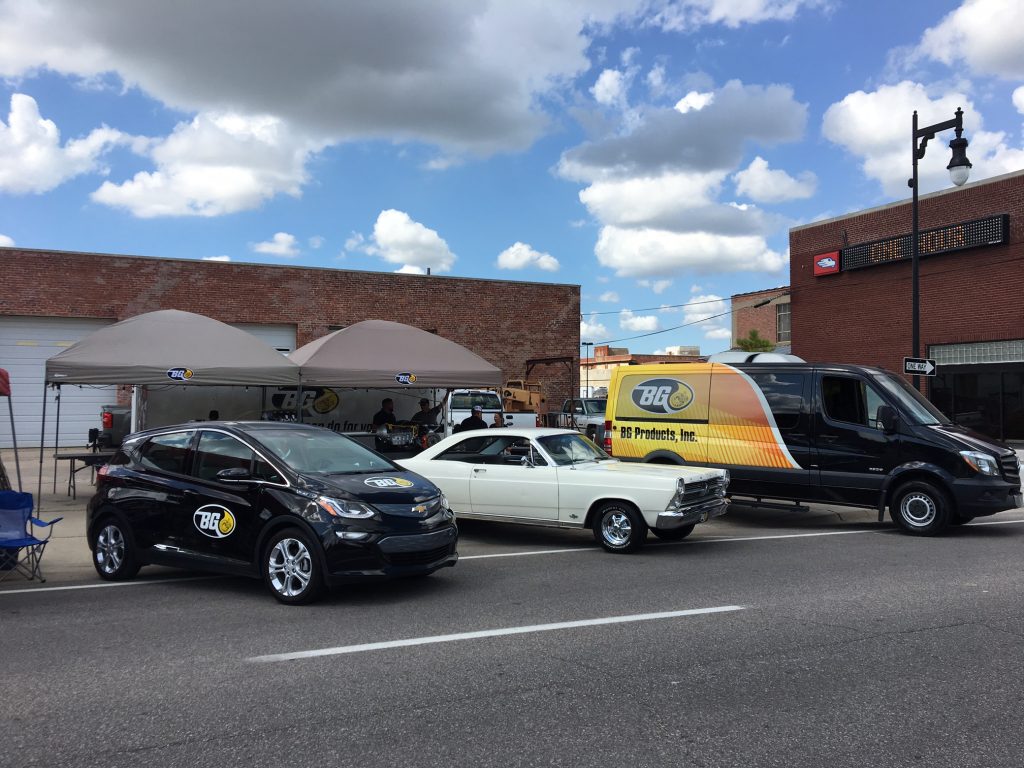 With a crowd of more than 80,000 people, the show is one of the largest public events in the state. Entry is free and auto enthusiasts checked out a two-mile lineup of nearly 1,000 classic cars in downtown Wichita.
Scheduled activities included:
BG Products, Inc., collaborated with its local distributor, Kansas BG, to sponsor the event.
Manufactured in Kansas since 1971, BG's professional-use products and equipment add more efficiency, miles per gallon and long-term reliability to vehicles. We focus exclusively on products of the highest quality only available through BG.
Unique to the industry, BG Products works, as it always has, through a global network of 106 independent distributors in all 50 states and 60 countries internationally. Every business day more than 100,000 shops, dealerships and technicians use BG products, services, tools and equipment.
If you would like to find your local distributor, use this locator.