January 21, 2019
WICHITA, Kan – BG Products, Inc., has recently partnered with hybrid electric vehicle (HEV) expert Craig Van Batenburg.

"Craig is fully immersed in the technology used in hybrid electric vehicles," said Tim Allbritten, BG Sr. Business Development Manager. "Craig's decades of experience will help BG subject matter experts develop an even deeper understanding of the maintenance needs of electrified vehicles."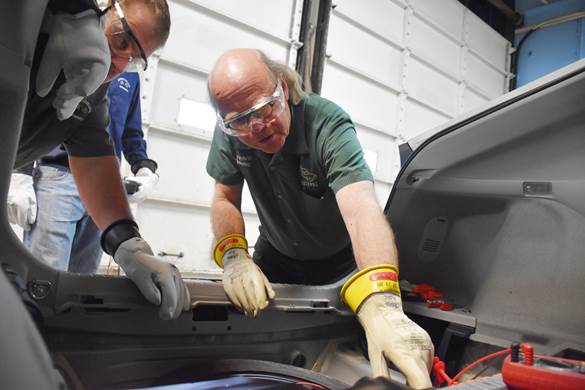 Craig is an Accredited Master Automotive Manager (AMAM) with the Automotive Management Institute (AMI), holding a Master Certification with Master ASE, L1 and L3.
In 1998, Craig founded the Automotive Career Development Center (ACDC).
He spends much of his time training, consulting, writing technical and management content and developing classes for ACDC.
In addition to Hybrid and Electric Car Education, Craig teaches a wide variety of classes for trade associations and other industry partners around the world. Craig has taught more than 15,000 students in his career.
Is your dealership equipped to service HEVs?
Craig Van Batenburg will be in BG's booth (#5119N) at the 2019 NADA Show, January 24–27. Stop by to learn more from a renowned industry expert in HEV maintenance.
If you're not attending NADA this year:
BG's purpose is to ensure every vehicle owner is aware of the importance of automotive maintenance. To support our efforts in this cause, we offer the highest quality maintenance products. We study the latest technologies so we can supply the appropriate chemistry using the most effective method of delivery. We provide products, equipment and training to thousands of fixed operations worldwide so they can train vehicle owners on the best ways to care for their vehicles.