May 23, 2018
Children are the future!
Not far from BG headquarters stands a towering 107-year-old home. At a glance, the house looks like nothing more than an architectural beauty, past its prime. But this home is alive and thriving with the work of Legacy Ministries!
Legacy Ministries is gearing up for another bountiful gardening season. This time of year, Legacy is at its busiest, providing employment and mentoring for at-risk youth.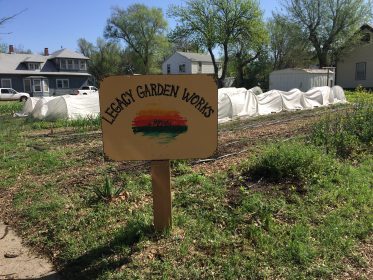 Youth programs
Since 2013, the Legacy GardenWorks program has offered part-time employment for young people. The results of their hard work go on to benefit the local community. The produce harvested by Legacy youth is distributed to local families every week.
Other programs like Legacy PotteryWorks and Legacy Summer Camp foster creativity and provide a structured outlet for the empowerment of underserved youth. Kids learn film making, pottery, painting and drawing. Proceeds from the sales of Legacy PotteryWorks projects are reinvested back into Legacy .
The team at Legacy loves to meet new people!
Plan to attend a Legacy 101 tour June 5 or 21 at 5:30 p.m. at 945 S. Wichita, Wichita, KS 67213. Click here to email the Legacy team if you will attend a tour.
If you would like further information about Legacy's week-long summer camp, please contact Lisa Paine.
BG Products, Inc., is proud to support the Legacy programs.