February 5, 2016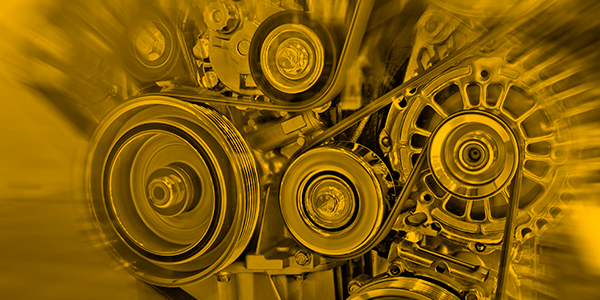 by Casey Greseth
BG Field Trainer
Diesel owners are the perfect service customers. They want to spend money to maintain their vehicles. How crazy is that? In a time when sealed transmissions are a thing, die-hard diesel dudes are adamant about regular maintenance. They rely on their diesels for impressive power and durability. Diesel vehicles are the workhorses to gasoline vehicles' prize ponies.
If diesel owners really want to spend money, then where are all these diesels going for service? The answer, as usual, is, "It depends." Diesel trucks under warranty loyally return home to the dealership. However, after the vehicle hits that magic number of miles (warranty expires), owners look for trustworthy, knowledgeable independent shops with diesel experts on staff. The mileage at which diesel customers drop off dealerships, they are usually picked up by independent shops.
So, is everyone ok with that? Of course not. Both independents and dealerships want all the maintenance customers all the time. And I don't blame them. So how can dealerships keep the diesel customers they've got and how do independent shops get warranty work from newer diesel vehicles?
The answer: BG Forever Diesel®
With the offer of up to $6,000 in engine and fuel system protection:
BG Forever Diesel®

 can help dealers retain current diesel customers.

BG Forever Diesel®

 can help independent shops go after newer diesel trucks.

BG Forever Diesel®

 can help both dealers and independent shops boost diesel fleet business.
As part of the BG Forever Diesel® plan, if an eligible component in the engine or fuel system fails, BG will reimburse diesel owners for the cost of replacement or repair, up to $6,000.

To be covered, diesel owners must purchase a BG Diesel Performance Engine Oil Change Service including the new BG 245 Premium Diesel Fuel System Cleaner, PN 245. To maintain lifetime coverage, simply return to the BG shop for another BG Diesel Performance Engine Oil Change Service within the specified mileage interval.
The most unique, unprecedented part is that any diesel 14,000 pounds/6,300 kg or less GVW can enter the plan at any age, mileage or hours and still be eligible for FULL coverage!
In my opinion, the best part about BG Forever Diesel®,  is that it gives diesel owners peace of mind with each BG Diesel Performance Oil Change. That makes it easier for shops to sell services to people who want to buy them.
Click here for details on BG Forever Diesel®.