April 17, 2019
Read time: 2.5 minutes
It's been a long cold winter here in Kansas. But with the arrival of warm spring weather, my mind goes to trips pulling the boat out to the lake.

After lake season last year, my truck went down for a long winter's nap. When I'm not towing, I drive my more fuel efficient car. Now, my truck is definitely due for some spring cleaning and preventive maintenance. Letting it sit dormant for too long is one of the worst things you can do to a vehicle.
Here are the 5 things I do every year to prepare for the towing days of summer:

Drive Line: Since pulling a boat trailer on a hot summer day puts extra demand on the drive line components, I start with changing out the front and rear differential fluids with BG Ultra-Guard a 75W-90 API GL-5 Gear Oil. Then I drained the transfer case fluid and replaced it with BG Synchro Shift II, a 75W-80 API GL-4 gear lubricant ideally suited for transfer cases.

Engine: Next up was the BG Performance Engine Service with BG EPR, a powerful engine cleaner and deposit remover. After changing the oil, I top-treat the new oil with BG Advanced Formula MOA® to supplement and fortify the oil. Finally, I add BG 44K® Platinum™ to the gas tank to clean the entire fuel system.


Brakes: When I'm towing a heavy load, braking is extremely important, so I make sure that my brakes were in top condition. I changed the brake fluid and top treated the system with BG Brake Fluid Conditioner, which maximizes brake fluid performance.



Cooling System: Towing on a hot summer day while running the A/C is taxing on an engine, so it's imperative that the cooling system is serviced as well. BG Universal Cooling System Cleaner removes corrosion byproducts from the existing coolant. Then, I exchanged the old dirty coolant with new fresh coolant. That way, my engine will receive full protection from intense summer conditions.


Engine Air Filter: The last item on my list was to replace the engine air filter. That's when I discovered a bird had decided to turn my air box into a birdhouse!




Taking care of these 5 things in early spring allows me to focus on enjoying my time at the lake. Because the last you want to do when it's 72 and sunny is deal with an overheated engine, or spongy brakes, or a brood of cute little chicks nestled in my air box.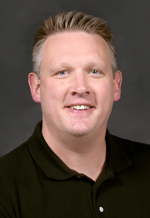 by Andy Berlin
BG Product Technical Service Representative